Welcome to Absa Bank Mozambique, SA
Absa Bank Mozambique, SA is part of Absa Group Limited, an African financial services group that aims to be the pride of the continent. Absa Group Limited is listed on the Johannesburg Stock Exchange in South Africa and is one of Africa's largest diversified financial services groups with a presence in 12 countries across the continent and around 42, 000 employees.
We are committed to finding local solutions to uniquely local challenges and everything we do is focused on adding value. To this end, we offer our clients a range of retail, business, corporate and investment, and wealth management solutions as well as ensure a positive impact in all the countries in which we operate.
We aim to play a shaping role in society and be an active force for good by:



Earning trust: By acting with fairness and providing just outcomes for all stakeholders and becoming known for reliability by delivering consistently on our promises
Shaping societies: By contributing significantly to the communities in which we operate, thereby enhancing the continent's economic growth and development
Promoting inter-generational sustainability: By being accountable for our impact on the environment and building viable communities by evolving as their needs change
Driving thought leadership: By providing insights that help the industry to develop new and innovative ways to solve society's challenges
Luisa Diogo
President of the board
Pedro Carvalho

Executive Director (CEO)
Daniel Brits

Non-executive Director
Hermenegilda Thumbo

Non-executive Director
Motlatsi Mthimunye
Non-executive Director
Fholisani Sydney Mufamadi
Non-executive Director
Maria Helena Paulo

Non-executive Director
Octávio Lucas

Non-executive Director
Safura da Conceição

Non-executive Director
Sérgio Magalhães
Executive Director (CFO)
Pedro Carvalho

Chief Executive Officer
Hanifa Hassangy

Head of People and Culture
Martha Humbane

Head of Retail and Business Banking
Alberto Pitoro

Chief Risk Officer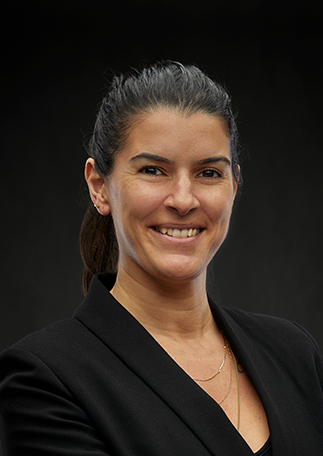 Tânia Oliveira

Head of Marketing and Corporate Relations
Patrícia Darsan
Head of Corporate and Investment Banking

Sérgio Magalhães
Chief Financial Officer

Jaikumar Sathish
Chief Information Officer

Ilia da Silva
Chief Transformation Officer